With the increasing spread of mobile apps, the logistics sector is going through a radical change. These apps are redefining the way that supply chain management and transportation are conducted by bringing real-time visibility, increased productivity, and better client experiences. In order to streamline their operations, cut costs, and gain a competitive edge in today's fast-paced business environment, logistics organizations are utilizing mobile apps across a variety of operations, from trucking and fleet management to warehouse operations and last-mile deliveries. In this post, we'll explore how mobile applications have significantly changed logistics and how they're influencing the way that supply chain and transportation are managed in the future.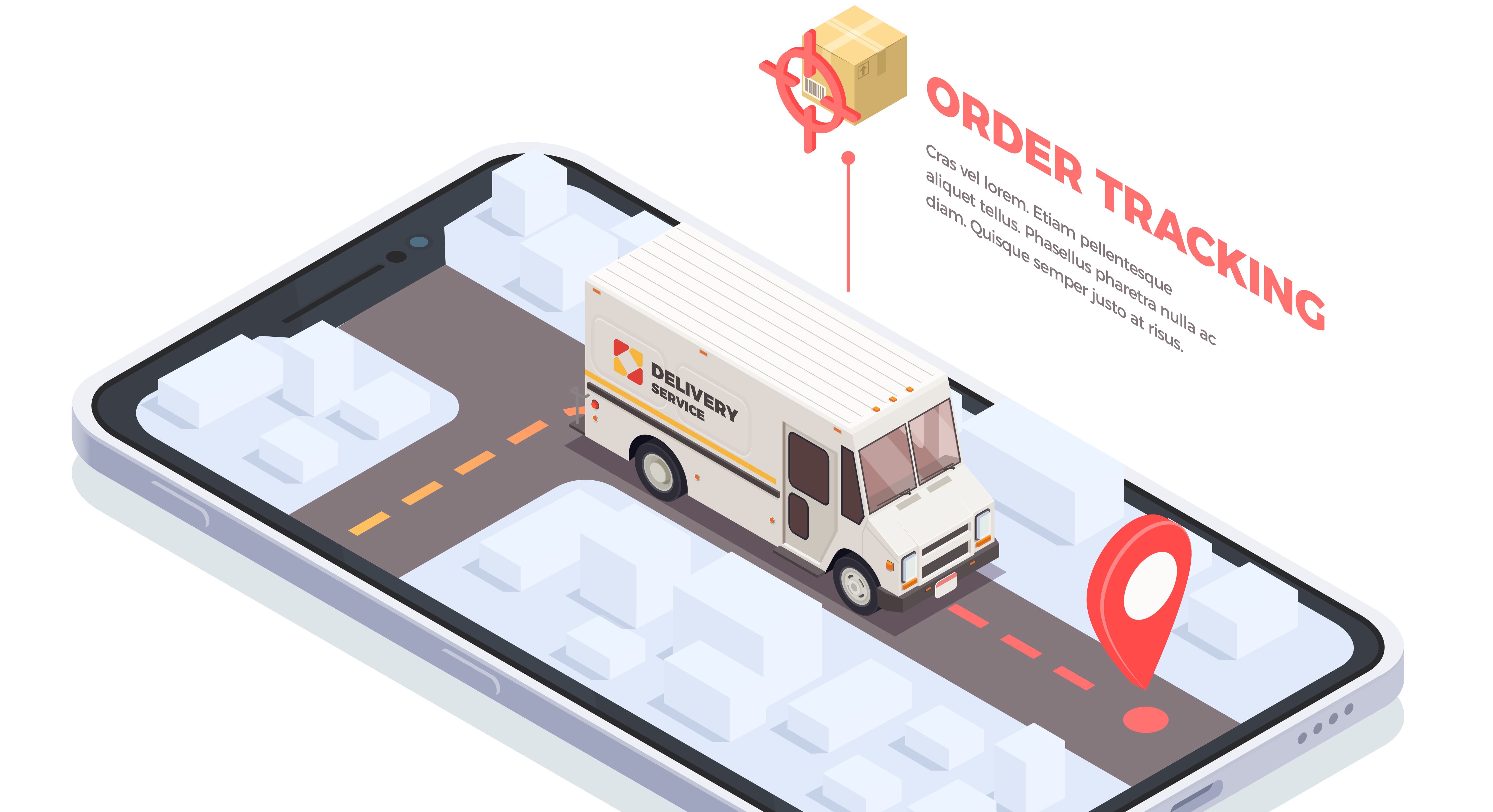 5 features that a mobile app for logistics must have:
Real-time monitoring and Visibility: A logistics and supply chain application should offer real-time monitoring and visibility of shipments, trucks, and assets so that users can follow and keep an eye on their shipments in real-time. Better coordination, route planning that is more efficient, and proactive management of any delays or disturbances are all made possible by this feature.
A freight rate calculator that enables users to estimate shipping rates based on factors like distance, weight, and mode of delivery should be included in the app. With the use of this feature, consumers may quickly and accurately estimate freight rates, allowing them to maximize savings.
Order management elements, such as order creation, tracking, and management, should be included in a successful logistics mobile app. The ability to effectively handle orders, allocate shipments to carriers, monitor order status, and provide customers with real-time updates is made possible by this.
Collaboration and Communication: It is essential that all parties involved in the logistics ecosystem, including shippers, carriers, drivers, and customers, communicate and work together seamlessly. Features like texting, alerts, and document sharing should be available on the app to promote effective communication and cooperation, lower errors, and boost operational effectiveness.
Reporting and Analytics: It is essential to have a strong analytics and reporting module that offers insights and allows for data-driven decision making. Users should be able to examine data and improve logistics operations with the help of the reports it should produce on important metrics like delivery performance, transit times, and carrier performance.
Benefits of having the Web Mobile Application for Logistics Company:
Improved Operational Efficiency: A logistics software may automate and streamline a variety of operational procedures, including order management, dispatching, tracking, and paperwork. This increases productivity and efficiency while reducing manual errors.
Streamlined Communication and Collaboration: A logistics mobile app makes it easier for shippers, carriers, drivers, and other participants in the logistics ecosystem to communicate and work together in an efficient manner. In-app messaging, alerts, and document sharing are made possible, which decreases mistakes, holdups, and misunderstandings and boosts coordination and productivity.
Improved Customer Experience: By giving customers access to real-time shipment status information, letting them track their shipments, and facilitating frictionless communication with your staff, a logistics mobile app may improve the overall customer experience.
Competitive Advantage: Having a logistics mobile app can give your company a competitive edge over rivals who do not have a comparable app by providing improved visibility, efficiency, and customer experience.
Making decisions based on data: A logistics app may produce reports and analytics on vital statistics like carrier performance, transit times, and delivery performance. Businesses can use this data-driven strategy to examine data, pinpoint problem areas, and make wise decisions that will enhance logistics processes and promote corporate expansion.
What, in the eyes of the user, makes the logistics app successful.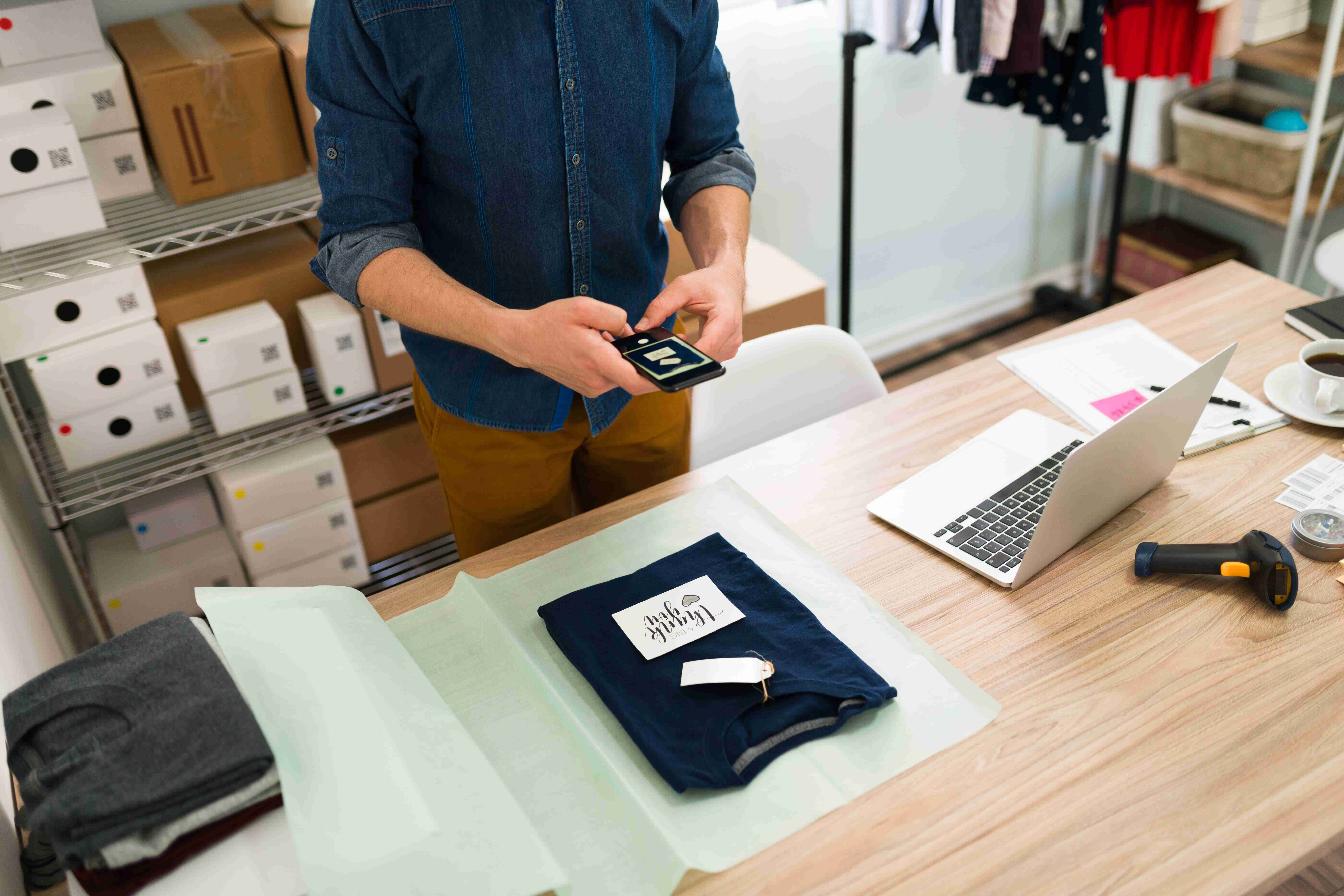 A successful logistics/truck booking software must include the following features from the user's perspective:
User-Friendly Interface: ensuring simple navigation and access, with a layout that makes it simple for consumers to find the information they require. This comprises user-friendly menu choices, distinct labeling for buttons and functionalities, and an eye-pleasing overall design. A logistics app that has a user-friendly UI will likely have more engaged and satisfied users overall.
Real-time tracking and monitoring: With real-time tracking and monitoring, companies can give their clients precise updates on the whereabouts of their packages, anticipated delivery dates, and any potential delays or problems. This characteristic fosters greater openness and dependability, which benefits customers' pleasure and the logistics process as a whole.
Timely Alerts and Notifications: Notifications can provide updates on delays, route modifications, expected arrival times for shipments, and other critical information. Assuring smooth operations and on-time delivery, businesses and users may stay proactive and make the required adjustments to their logistics plans with the help of timely notifications and alerts.
Reliable and Secure Transactions: Customers want a highly secure and dependable payment system as the quantity of online transactions rises. It is crucial to check that the app interacts with the finest payment gateways and secures the transactions using encryption methods.
Excellent Customer Support: Customers should be able to easily contact customer support by phone, email, or live chat, and they should quickly obtain answers to any questions or problems they may have. Effective and welcoming customer service improves customers' overall perceptions of the app and helps users develop trust and credibility. The retention of happy users and the promotion of the logistics app through positive word-of-mouth recommendations are significantly influenced by the prompt and efficient resolution of user problems, feedback, or complaints.
Continuous Improvements and Upgrades: Regular updates and improvements can increase the app's functionality, dependability, and security while also ensuring that users' logistics processes run smoothly and effectively. Additionally, it indicates the app's dedication to providing value and accommodating users' changing needs, which can increase user loyalty and encourage trust.
Conclusion: From the user's standpoint, a successful logistics app needs to have essential components including real-time tracking and monitoring, smooth communication, an intuitive user interface, effective order management, and ongoing updates and enhancements. These features not only make using them easier for users, but they also make corporate operations more efficient overall and expedite logistics processes.
However, it's important to note that picking the best company to design the logistics app is crucial to its success. A trustworthy and knowledgeable development partner can offer professional advice, technological know-how, and specialized solutions that are tailored to the particular needs of the logistics sector. To ensure the success of the logistics app and its capacity to provide value to the business and its customers, extensive study and selection of the best agency are essential. The logistics sector may benefit from adopting the power of custom mobile application development by streamlining procedures, increasing productivity, and improving customer satisfaction.
Relia Software is dedicated to meeting your unique business requirements and ensuring the successful launch of future-ready products. Let us be your trusted development partner, and together, we can bring your vision to life.
Mobile App Development Companies

Designing an application