The mobile revolution is giving businesses everywhere a new spark, and eCommerce is no exception. Mobile eCommerce apps for your business are altering the way customers shop online. So, take the initiative to succeed more and get a head start on the competition in the retail sector. Let's discuss eCommerce Mobile App Development in more detail in this article.
>> Read more:
What Is An E-commerce Mobile App?
An e-commerce mobile app is known as a software application that allows users to explore and buy goods or services from an online store.
These apps often offer an intuitive user interface along with functions like product listings, shopping carts, safe payment methods, and order tracking. As more and more customers use their mobile devices to shop online, e-commerce mobile apps have grown in popularity.
End-to-end e-commerce app development services are offered by e-commerce application developers, who also provide your app all the functionality it needs, including personalized recommendations, rewards programs, and customer support options.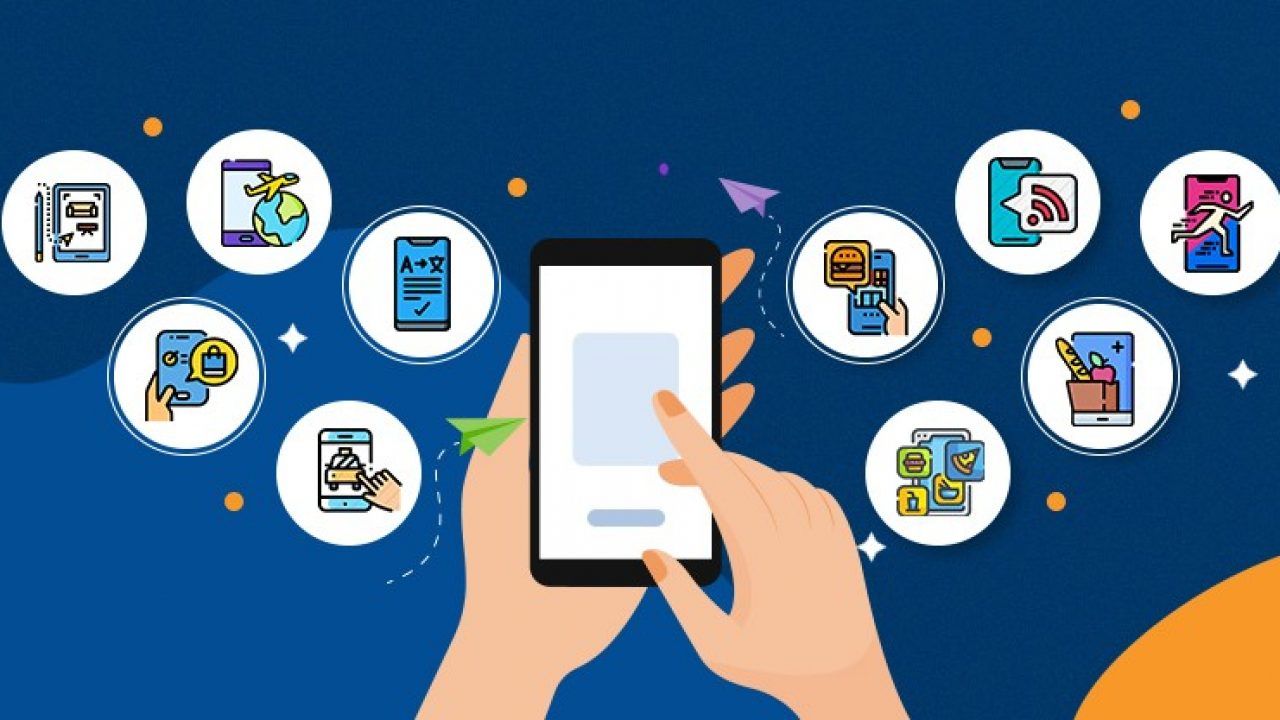 Benefits Of Mobile Apps For E-Commerce Businesses
More Effective Marketing Communication
Consumers can communicate with brands at any time via mobile devices. These portable electronics have enhanced how customers connect with brands, find information, and shop.
Mobile devices are increasingly used for online purchasing. Therefore, it's critical for businesses to incorporate such tools into their marketing strategies. This will help to improve the way the brand interacts with customers.
Brands must use mobile eCommerce to engage customers consistently and steadily if they want to capitalize on the potential of connected consumers. Mobile commerce can be utilized to more efficiently provide clients deals, discounts, and coupons in addition to assisting them in maintaining a relationship with the business.
Improved Client Experience
In the past ten years, there has been a dramatic change in the way that the world consumes. The tremendous rise in online shopping over traditional brick-and-mortar retailers is due to its convenience. Therefore, you must concentrate on creating a positive consumer experience.
An Intuitive User Interface
When visiting an e-commerce website today, potential buyers expect more than just to buy a product. They also want their purchasing to be simple, hassle-free, and ideally enjoyable. And that requires a user-friendly strategy to be satisfied.
Powerful Search Tools
Even if you have hundreds, thousands, or even millions of products, if they are hard to find and purchase, buyers will need assistance. The importance of site search to the user experience is well known to anyone who runs an online store.
Depending on how quickly and easily customers can locate your products using information like name, size, color, or SKU, a simple search could result in a sale - or a missed opportunity. Beyond the typical search box that users use online, there is an advanced search option. Brands can quickly and precisely display results by focusing on user intent and fine-tuning the search and discovery criteria.
Quick And Easy Checkout Process
Direct-to-consumer marketing, which is essential at the point of purchase, is focused on providing a superior customer experience. The phrase "smooth checkout" refers to a simple procedure that speeds up a customer's purchase process so they can complete their transaction.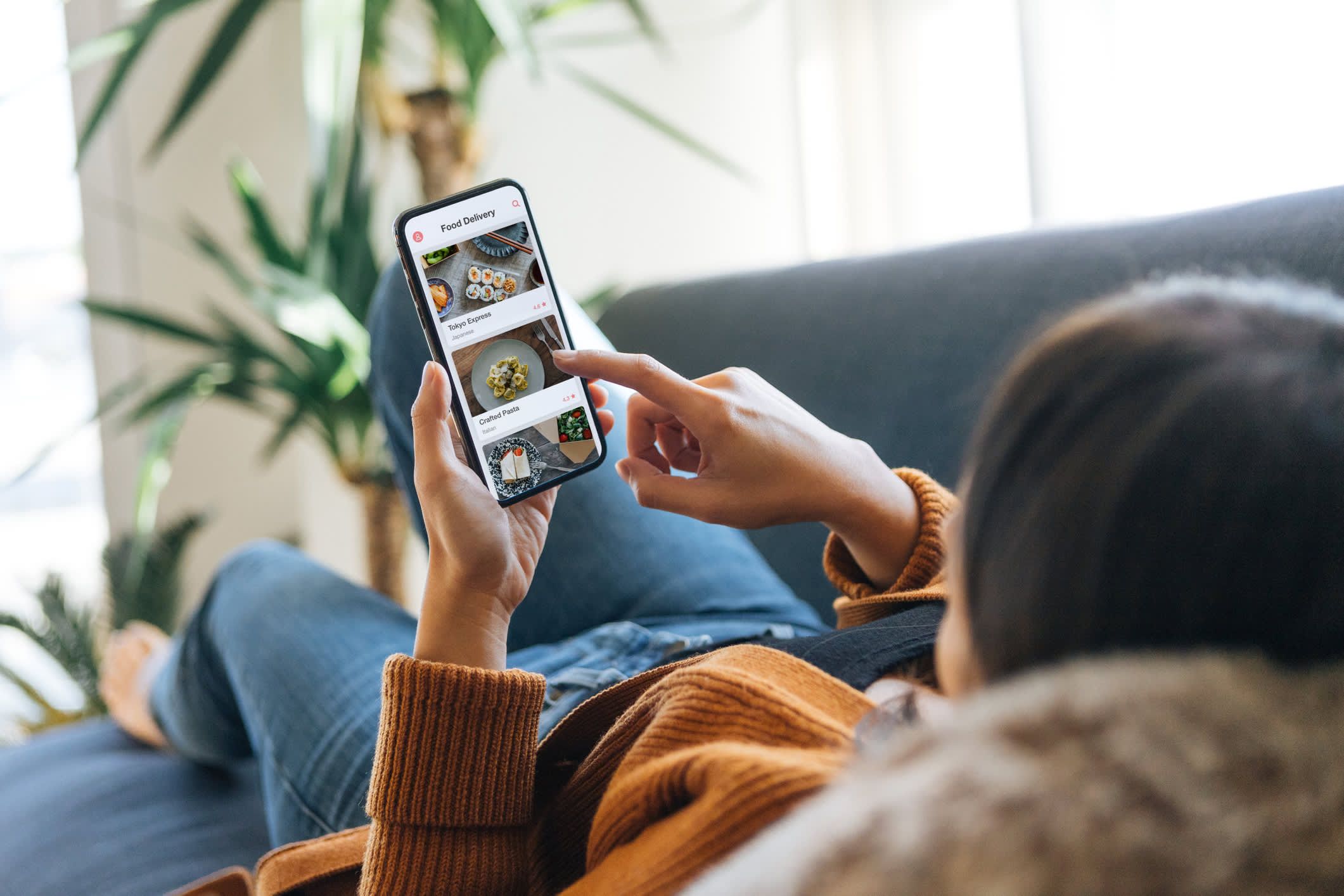 Improved visitors engagement
Inform you that you can make use of your customers' devices as well. You may add phone capabilities to your app to improve user engagement and make navigating simpler.
GPS
It makes it possible for a computer to learn where the user is right now. By adding a feature that geotags the customer's address, you can do away with the need to manually input shipping information.
Camera
Today, a lot of websites let customers use apps to take pictures of their purchases and post them to the stores' social network pages. This enables you to physically display the products, which may increase the likelihood of a successful transaction.
Microphone
Additionally, by doing this, you can encourage visitors to express their search terms verbally, which will speed up the search process.
Increase Average Order Value
It's not always simple to pinpoint the exact reasons why customers spend more money at your e-store, but we'll list a few here.
Push Notifications
It informs users about special discounts, sales, bargains, or when the item is restocked, as was already said.
Easy Payment
You might provide a variety of payment choices. Give them the option to add any card they like for quick transactions.
One-Click Ordering
Checkout is made simpler by the app's straightforward layout. So, as a one-click ordering option, you should provide your consumers just one button.
Increase Retention Rates
Exclusive Content
You can put into action the deals they can only get through a mobile app.
Reward Program
By implementing loyalty programs, you may encourage customers to return. It might be in the form of a points system that customers can use to enter a drawing for a free item, or it might get them early access to a new season's collection or bonuses on further purchases.
Advanced Support
Well, good customer service goes long. Perfect communication between your store and its customers should be established. Customers should only be offered chatbot or live chat as a way to resolve their issues in the app despite switching to the desktop version.
Improved Conversion Rate
Without a doubt, mobile eCommerce apps boost conversion rates. Due to the fact that it produces income, it is ultimately the only aspect that matters. You can increase your conversion by taking the actions listed below.
Speedier Loading Times
Speed = Income Customers' patience is put to the strain when a mobile page loads slowly. Due to a "fail" in the customer experience, you can lose a sale. Additionally, a slow loading time makes it less likely that they will return. If you want visitors to buy from you, make sure your website loads as quickly as possible, especially on mobile devices.
User account creation
Forced account creation remains a big buying barrier, but it is much easier to provide a consistent shopping experience to customers who create logins on eCommerce sites. The ease of having access to personal buying data across several touchpoints can also be a strong selling feature.
A mobile and desktop-friendly eCommerce solution that combines back-end systems so that order management and fulfillment functions can access the same profile could offer a single sign-on link to omnichannel services.
Brand Cognition
A brand must provide a fantastic mobile app experience for customers. Since the majority of customers spend hours on their mobile devices, connecting with them through a mobile ecommerce platform is simple for brands.
Greater Exposure
One of the main benefits of mobile commerce and a good justification for choosing mobile eCommerce app development is increased brand visibility.
Users quickly become agitated on small screens. According to Statista, 32% of app users remove an app if they don't find it simple to use, which results in a poor UX.
Optional Customization
Marketers must be aware of the needs and characteristics of their target audience. It's crucial to comprehend your customers better if you want to provide them with a more individualized experience.
Using Social Media
Utilize clever branding strategies and gorgeous UI/UX designs to make an impact on mobile clients utilizing social media. Additionally, you must respond to all of your clients' questions in order to improve the branding of your eCommerce app.
The brand will be better able to address customer pain concerns the more it understands about its customers.
Better Efficiency & Increased Revenues
In order to maintain a competitive edge in the quickly changing mobile commerce environment, businesses must streamline their processes and increase revenues. Here are some actions you can do to get off to a good start.
Inventory Control
Mobile commerce inventory management enables businesses to maintain the optimal inventory level to meet client demand while lowering costs and increasing revenues. By making sure that products are available, businesses may avoid stockouts and provide customers with a satisfying shopping experience.
Businesses that use efficient inventory management to guide them in choosing which products to acquire and how much to stock may improve their supply chains and increase profitability.
Analytics And Reporting
Because they provide businesses with invaluable insights into consumer behavior, market trends, and performance indicators, analytics and reporting are crucial to mobile commerce. Businesses may spot opportunities for improvement and decide on pricing, marketing, and inventory management by monitoring and analyzing data like website traffic, conversion rates, and consumer demographics.
Upselling and cross-selling
In mobile commerce, upselling and cross-selling are crucial for increasing revenue and client lifetime value. It is possible to increase a customer's overall purchase value by cross-selling and upselling. Upselling is the process of persuading customers to purchase a product's more costly or premium version.
By using the convenience and personalized nature of mobile commerce, businesses may effectively upsell and cross-sell to clients, improving the shopping experience and resulting in more transactions. Additionally, this strategy has the potential to boost customer loyalty and promote repeat business over time.
Apps for mobile devices are thought to be more user-friendly and managed. Despite the fact that their implementation is sometimes referred to as expensive, they are typically able to meet customers' expectations and greatly boost revenue.
The connection is straightforward: more clients are attracted by excellent mobile apps with the appropriate concept and functionality. As more customers place more orders, your earnings increase.
Core Features For An E-Commerce Mobile Application
Simple Registration Procedure
If registration is quick and easy, the app will be more user-friendly and accessible. Because they don't need to provide a lot of information to take advantage of an eCommerce app's features, customers are happier.
Safe Method Of Payment
The eCommerce app should offer a range of payment options to customers. Because providing sensitive banking information is a requirement for the payment process, customers will only trust well-known systems and app features.
If you provide users with a speedy and secure payment option, they are more likely to complete the transaction and come back to you. The use of one-click secure payment also results in an increase in spending frequency.
Notifications Within Apps
Notifications are a terrific way to contact your customers in a way that maximizes their involvement and improves the overall customer experience. Push notifications act as ongoing reminders regarding your eCommerce application.
Users are informed of new products, prices, sales, delivery updates, and exclusive, custom, or temporary incentives. Once users receive updates on their cellphones, they are more likely to use your eCommerce app. Additionally, it helps with conversion rate optimization and revenue generating.
Product Listing
The product detail page must contain the entire description of the item, as well as its price and pictures. It's also essential to offer a great UI/UX interface and ease of usage. The product portfolio enables customers to evaluate a product from several perspectives and feel more confident about their choice.
Combined Reality
In 2022, augmented reality will rule mobile eCommerce, influencing how consumers will shop. Because of this, customers can interact with the product or brand directly from the display on their mobile device. With the aid of augmented reality technology, users can view products and see how they would appear in actual life.
Shopping Cart
The shopping cart helps clients save money in the final phases of a decision-making process and offers ease and variety. It offers a wonderful customer experience while enhancing productivity, conserving time, and streamlining the purchasing process.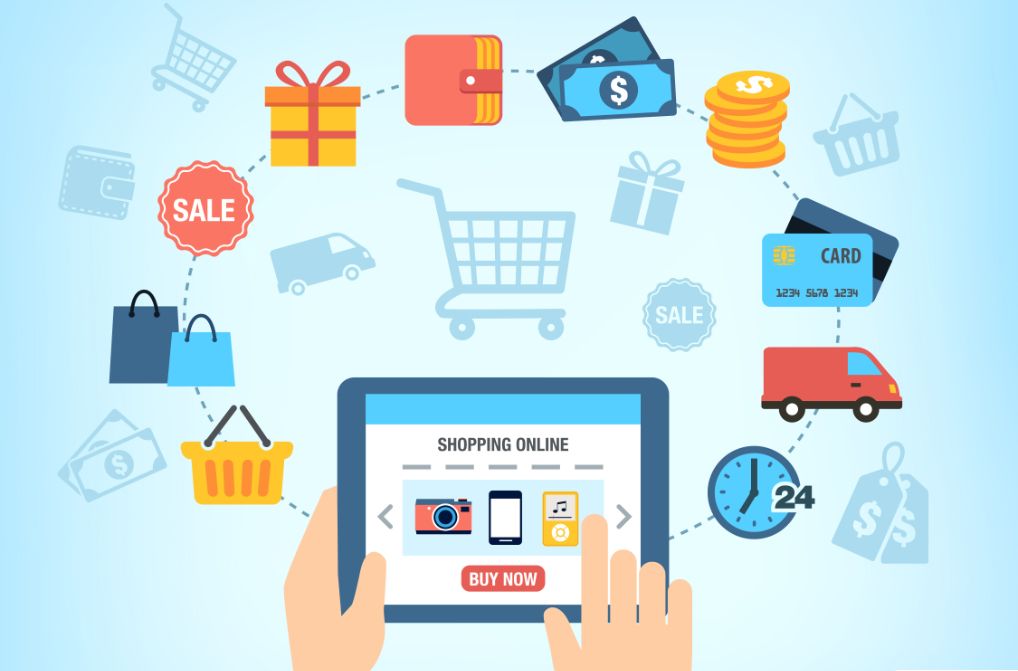 Tracking Of Delivery Progress
Customers can use quick and accurate monitoring systems to identify the precise delivery time and date. Besides, they can continue to get excellent service even after completing their purchase.
Consumer Assistance
Because you cannot interact directly with your clients when they shop online, it differs greatly from traditional in-person shopping. If you provide eCommerce customer service via chat, mail, or helplines, it is simpler to communicate with your customers and address their issues online.
This gives your clients the assurance that they will receive a response. Customer service ensures that users have a positive shopping experience and makes customers feel secure.
How To Develop An E-Commerce Mobile App?
>> Read more: Design your E-commerce Website in an Informed and Strategic Manner
Determine The Purpose Of The Application
The ability of an eCommerce software to achieve its objectives will determine its success. If the app's objectives are unclear, all efforts to develop it will fail and be for nothing.
Be explicit when outlining goals in order to plan for incorporating particular features that need to be developed. The purpose of using the application should be to acquire pertinent information in order to enhance the business and provide high-quality goods and services.
Target Your Audience
Your eCommerce startup's success will ultimately be determined by its customers. It is critical to comprehend the app's user base, including their preferences, interests, and lifestyle choices.
It is simpler to develop apps that will have a lasting influence on the user journey and ensure that consumers maintain using the app when you understand the nature and requirements of the app users.
The app's niche is formed as part of the process of identifying the target market and their interests. This helps with the development of eCommerce applications in a variety of ways.
Selecting The Right Kind Of App
Now that we are aware of the users and the capabilities of the app that is being produced, the following step is to decide what kind of app is necessary. PWAs and Native apps are the two perfect formats for use in eCommerce.
Progressive web applications, or PWAs, are dynamic websites that behave and function like mobile applications.

Native apps are regular programs that are created specifically for mobile operating systems like iOS and Android and must be downloaded from the Play Store.
They raise the appeal of the eCommerce business while enabling the storing of a wealth of information about customer behavior and purchase history that can be used to improve both goods and services.
Identify The Features And Requirements
After deciding what to construct, for whom to build it, and how, it's time to start considering the features that the eCommerce app should have. The key characteristics an eCommerce app needs to have have previously been covered in this article.
Planning And Budgeting
The eCommerce app's features and functionalities must be carefully chosen, but it's important to keep in mind that there must be a balance between requirements and available resources.
App Release And Quality Assurance
No matter how comprehensive the development process and how capable the people are, there will always be gaps in the planning. Standard app development techniques must include a thorough testing methodology for traffic, instability, platform, speed, dependability, and attractiveness.
Marketing Strategy For E-commerce Mobile Application
Now that the program has been out and is simple to download and use, promoting the eCommerce company and the app for eCommerce business may create leads and sales.
It's essential to use SEO approaches and a number of marketing tactics, including as blogging, media platforms, and promotional offers, to raise awareness of the eCommerce firm. The marketing tactics should ideally be incorporated when the application is still being created.
How Much Does It Cost to Design An E-Commerce Mobile App?
There are currently more than 600 million users of eCommerce applications, and by 2025, it is anticipated that these applications would bring in $24.3 trillion in sales. As a result, investing in eCommerce has spread throughout today's society as a standard way to exchange goods and services.
Online buying has become a much more common practice in our daily lives and has expanded dramatically over time. Additionally, eCommerce applications are recognized as the second-most important venue for social engagement after social media platforms. Nowadays, everything can be done online, from buying a wedding dress to doing your grocery shopping.
An eCommerce app can be developed for somewhere between $30,000 and $170,000 overall. The type of app, the complexity of the development, and the adaptability of the design all have a significant impact on how much it costs to create an app.
For your new firm, creating an eCommerce app entails various expenses. Consider the following when estimating the price of your eCommerce app:
Development Costs:
Pay for programmers, software developers, and project managers;

Infrastructure;

Website services;

Social media integration.
Additional Fees:
Maintenance

Advertising

Marketing

Updates
Additionally, the development platform has an impact on the price. Android apps are thought to take the longest to produce when compared to other platforms' app development times. This difference is notoriously referred to as the "Android tax".
Applications for iOS are produced more quickly and for less money than those for Android. The cost and time involved in developing an Android app are higher.
The complexity of the program should also be taken into account. Simple iOS apps can be designed for $1,000, while more complex ones can cost $150,000 or more.
>> Read more about app development in other fields:
Conclusion
With the aforementioned justifications, it should be clear that a mobile eCommerce app is a blessing for your online business since it engages more clients and links you to your target market. As a result, creating an eCommerce mobile app using the suggested procedure will be your first significant move towards recognition and conversions and a large clientele with higher income.
>> Follow and Contact Relia Software for more information!